Katradis at the 2018 Posidonia International Shipping Exhibition
The Katradis Group of Companies takes this opportunity to invite you to the Posidonia International Shipping Exhibition, which will take place in the Metropolitan Expo Center between June 4th and June 8th 2018.
It will give us great pleasure to see you at our booth in Hall 3, Stand No 3.110 to inform you about our new products and the latest developments in our worldwide network.
Katradis at the Seatrade Cruise Global 2018
Katradis group of companies exhibited at the Seatrade Cruise Global 2018 March 5 – 8 Greater Ft. Lauderdale / Broward County Convention Center.
Our staff had the pleasure to bring our visitors up to date concerning our products emphasizing the quality of our high performance ropes and their importance to the safety of the cruiseships as well as the aftersales service that we provide worldwide. Katradis group of companies is planning to exhibit in upcoming international events.
NIKA-Siri® X-12: A new rope for extreme operations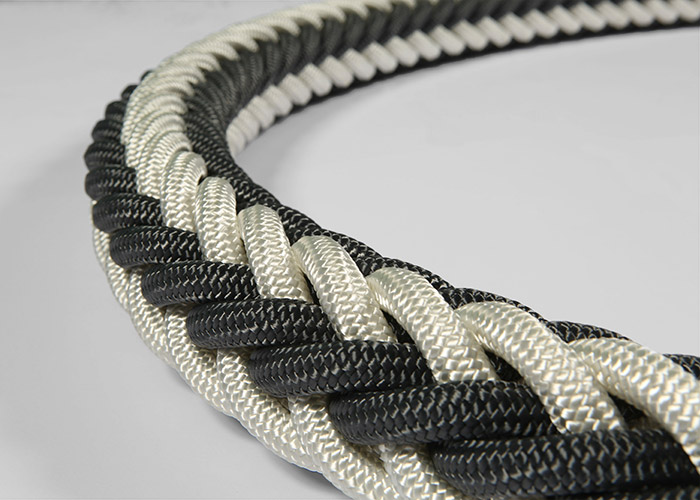 Katradis Marine Ropes Industry SA presents a new addition to its High Modulus products range: The NIKA-Siri® X-12 rope.
In the attempt to fulfill the tugging industry's need for a more durable rope that will last more and will perform better, Katradis R&D engineers designed this new special construction, where each strand is over-braided with strong and durable yarns that protect the UHMWPE load bearing strand's core.
Early trials showed significant endurance against the extreme conditions of a tugging operation, giving us the confidence to state that NIKA-Siri X-12 is a unique rope that outperforms all conventional tugboat High Modulus ropes.
Read more about the NIKA-Siri® X-12 Rope
10th Shipping congress "Shipping Finance & Capital Markets"
Katradis group of companies will be participating as a sponsor in the 10th Shipping congress with subject "Shipping Finance & Capital Markets". The event will take place on Wednesday 10th of January 2018 at Athens War Museum. This is a good opportunity for the participants of the event to meet with our sales representatives so as to talk about the new developments of our products and services.
2017 Annual Meeting of Marine Technology 12-13 December 2017
Katradis Marine Ropes Industry S.A., sponsoring the 2017 annual conference of the Hellenic Institute of Marine Technology on 12-13th December at Eugenides Auditorium Foundation, presented the latest developments of our factory in the synthetic mooring rope production.
The Chemical Engineer Ms. Theodora Tyrovola, scientist of our Research and Development department, made a presentation on the Implementation of Innovative Technologies on Marine Ropes where she talked about the challenges and the ways to secure the safe mooring of the tanker, LNG & LPG vessels. Emphasis was given in the importance of the proper production techniques of the high performance ropes by analyzing the type of yarns used for their production and in the compliance to OCIMF's regulations & recommendations and various relative standards. Products for protection and maintenance of the mooring ropes were also presented. Various advantages over the use of steel wire ropes were also detailed.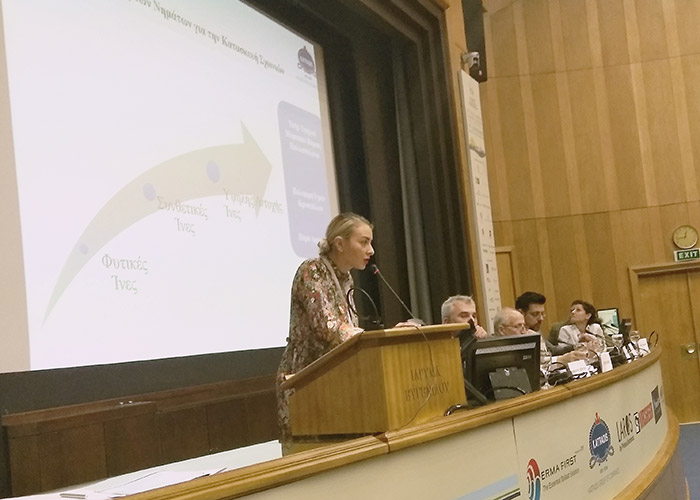 Concluding, the unique manufacturing processes used in our factory were described resulting in the production, among other ropes, of the high class and superior " NIKA- SIRI®" line of High Performance mooring ropes.
Katradis will participate at the H.M.I.T.'s annual conference next year as well.
New ISO Standard for Crane Wire Ropes
A new 5th edition of ISO 4309:2017 has just been issued for the care, maintenance, inspection and discard of steel wire ropes used on cranes and hoists.
The new edition is technically revised and cancels & replaces the 4th edition of 2010.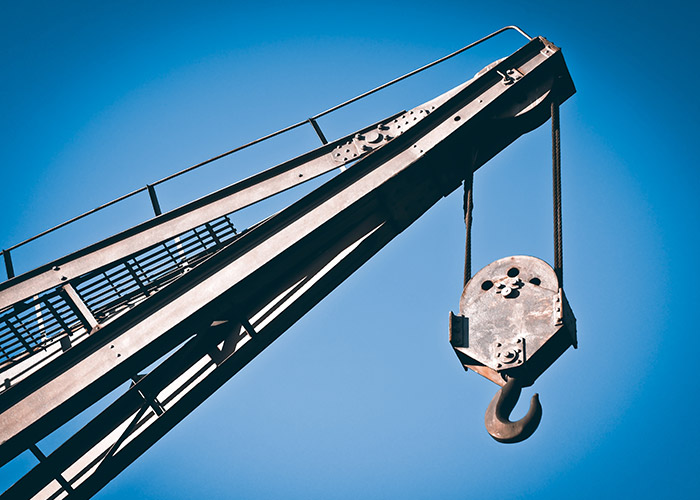 It contains, among others, the following changes:
Magnetic Rope Test (MRT) methodology and discard criteria are introduced, as an aid to the internal inspection of wire ropes
Guidance is given on when to use magnetic rope testing and how to combine its results with other inspection results
An example of an MRT report is provided
We, at Katradis Group, as per our ISO 9001 & in-house quality procedures, study the new standards, check the amendments with the previous edition and implement the new specifications / modifications immediately. The standards reflect increased safety levels and their purpose is to inform the Industry and end-users about changes that have to be followed.
A copy of the new "ISO 4309:2017 Cranes -- Wire ropes -- Care and maintenance, inspection and discard" standard can be obtained from: www.iso.org
New Stock Point of Mooring Ropes in Malta
The Katradis group of companies is proud to announce its new stock point in Malta where its customers can find its high quality mooring ropes.
For more information about the stock in Malta and the mooring ropes that we keep in stock there, please contact us at This email address is being protected from spambots. You need JavaScript enabled to view it.
Nor Shipping Exhibition: May 30th to June 2nd
The Katradis Group of Companies takes this opportunity to invite you to the Nor Shipping 2017 Exhibition, which will take place in Oslo at the Norway Trade Fairs convention center between May 30th and June 2nd.
It will give us great pleasure to see you there and inform you about our new products and the latest developments in our worldwide network. Booth Number : C03-14a